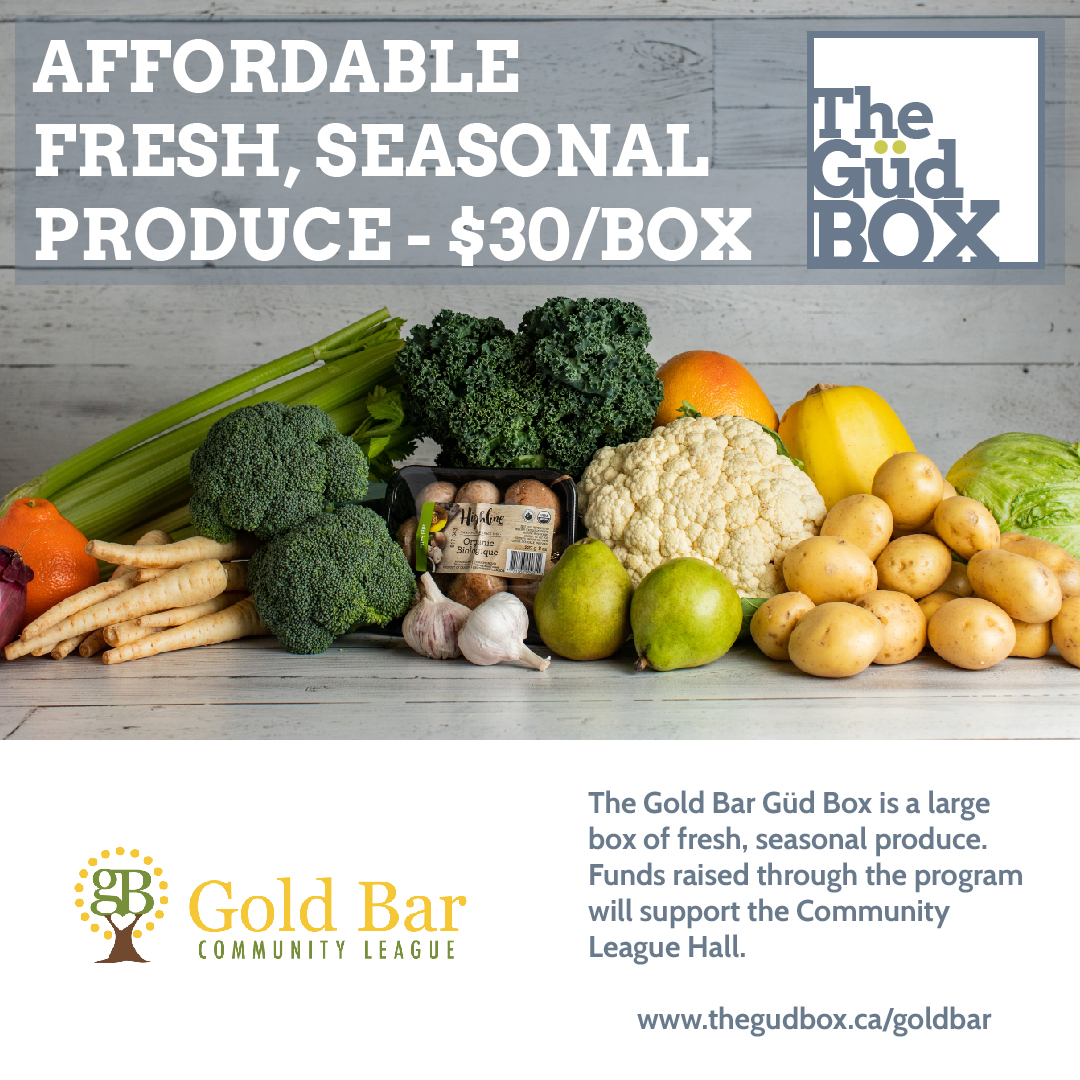 The Gold Bar Güd Box is a large box of fresh, seasonal produce. Selection is always changing but boxes will feature staples such as carrots, apples, potatoes, onions, and a variety of other fresh produce based on seasonal availability. Boxes are available twice a month.
Produce boxes purchased through The Gold Bar Güd Box raise funds that support the Community League Hall.
Boxes ordered online are available to pickup at the Gold Bar Community League Hall at 4620 105 Ave on the scheduled Friday
On the second Tuesday of every month, with a current Gold Bar Community League Membership, you may receive a FREE hot beverage (coffee, tea or hot chocolate) at Blues Java between the hours of 7 - 11 am.  Please bring your card. There is something for everyone in the Gold Bar Community.